Friends..the magic elixir | Travelling Storyteller Photographer
Friends
The ubiquitous word that in one syllable sums up, fun, silly, companionship, helping hand, shoulder to lean on, cork thrower awayer (its a word..trust me), encourager, listener, idea proposer, short roper…the list goes on and despite my coffee induced haze the words aren't coming fast enough. Basically to this introverted (who loves a coffee and good book at home in the living room) equally extrovert (who recharges with the most amazing people doing the coolest of things), friends are what make life that much richer, more colourful and in many instances, help to get us through it…no matter what.
Moving across an ocean and starting things up, nothing is better than connecting with others and delving past the small talk within minutes and getting to the good stuff…right away. These friends do this for our family, fill up our buckets and recharge our batteries reminding me why I now don't think twice about throwing away the cork that might just be bottling us up.
nothing makes a holiday better than being able to share it with others
Sitting in my kitchen just 5…or was it 6 months ago?…my phone pinged and nothing makes me yelp with glee more than someone suggesting a meet up in the alps! "How does July look for you" was how it all started and I am telling you - nothing was going to get in the way of visiting with some of our best friends.
fast forward several months
And by fast forward I mean a whirlwind of packing, planning, schooling, work and everything else that is real life, throw in some pixie dust and BOOM…we were planted in the alps. Looking back it feels like magic that this even happened but the photos are there to prove it.
The amazing of all this goes beyond the shared glasses of wine and the stories of 'do you remember when' to the ability to sit back and watch another family who looks a bit like ours navigate the same things as us and in a way that sheds light on what we ourselves are doing. There is no question that this family has inspired us with their moves, travel, work experience and their children. Ambitious, fun, outdoor loving and adventurous, it goes without saying that just being around them makes me a better human.
Seeing all the kids together, the ease with which play happened spontaneously and the melding of the ages, biggest to smallest holding hands and singing songs had my heart filled with gratitude. Something about seeing your children happy that makes the day to day infinitely better. Laughing with friends who know the 'real you', delving into the comical, the hilarious and thoughtful conversations that highlight what great friends are all about made this experience one never to forget!
This little curly haired cutie pie had us on our toes and shared the full body delights of the yogourt experience - I mean…who wouldn't!
With 6 kids between us and some time on our hands to while away nothing better than to left at the cheese after a good swig of wine, and head to the mountains for a 'little' exploring, plaingawalking and more together time!
If there is a common theme throughout all kids' summer camps in Switzerland it is that they love their circus. Circus camp, school, tricks and fun are ubiquitous to the childhood experience of fun. We were invited to see Christel's children on the last day of their camp and even partake in the fun ourselves!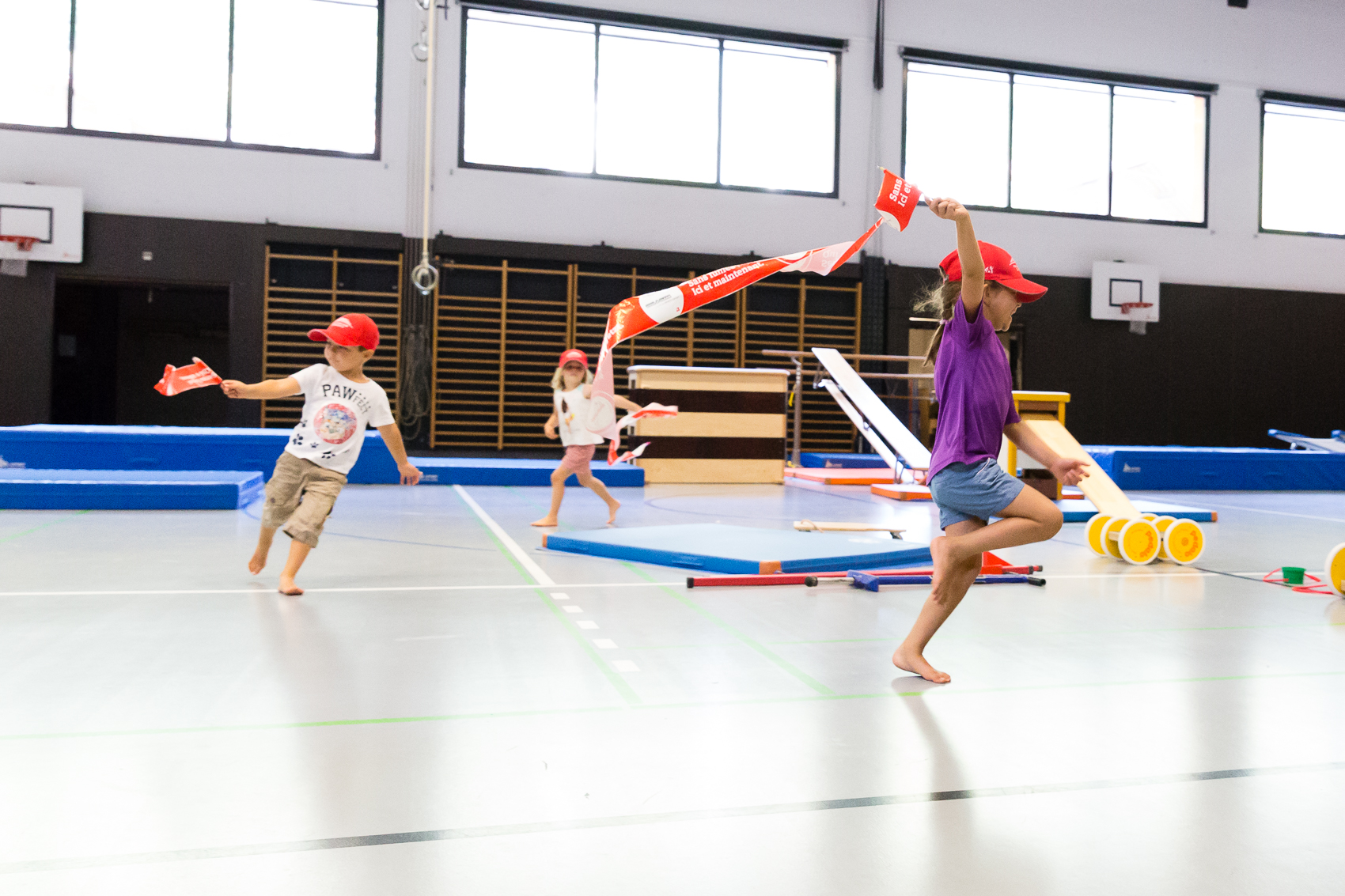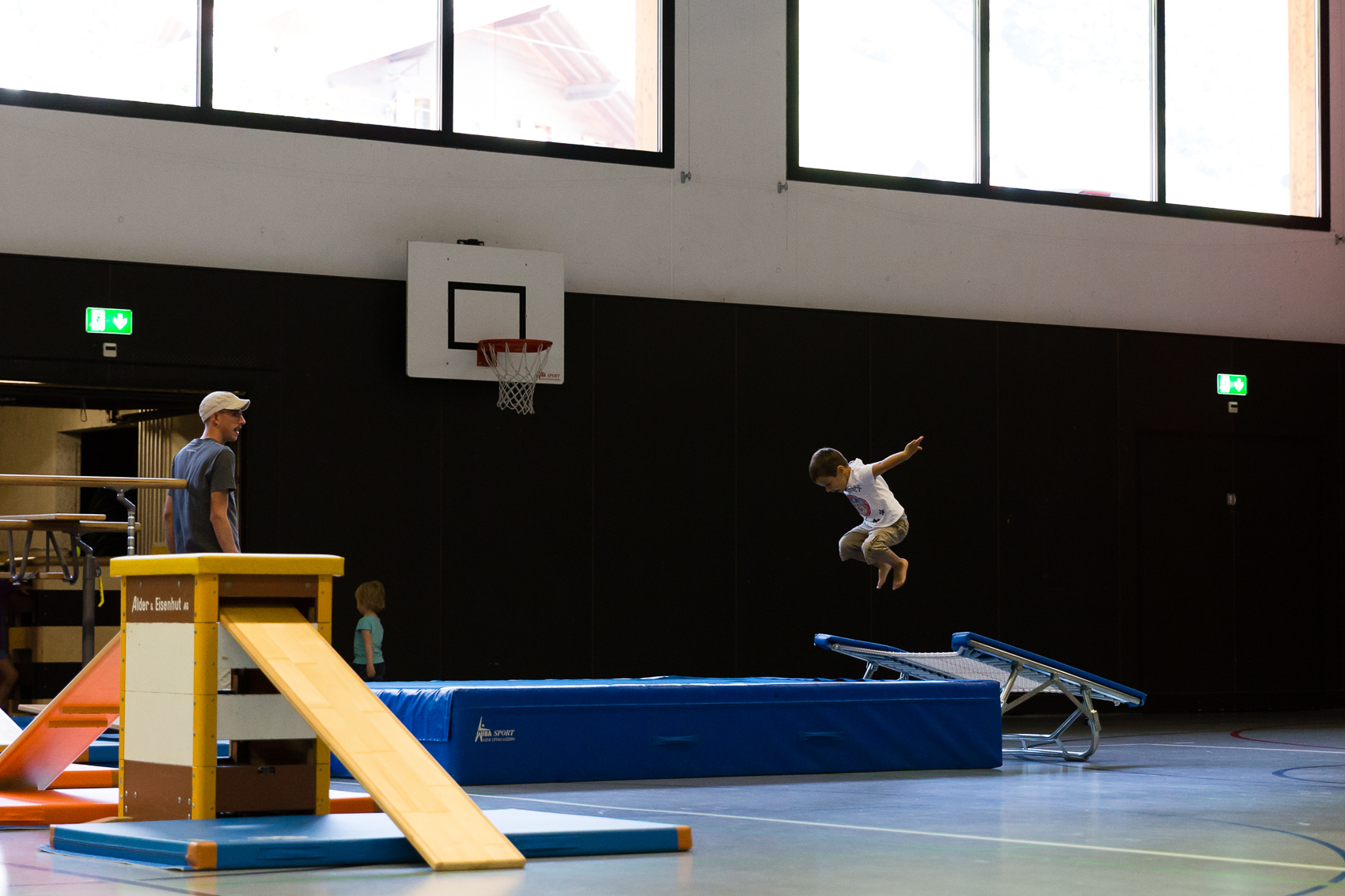 Once our horsing around - I mean circus acting - was complete, we were on our way to check out the backyard playground. To this crew it means a healthy dose of playground equipment, mini trains and restaurants - all within a short ride/walk/trot/dance from our location at the gymnasium that was our morning retreat!
The thing that amazes me the most in the area in which we live are the gems and secrets that are hidden in plain view! A free little tourist train here, an awesome viewpoint hike there, a restaurant (of course!) up here and oh look….a bottle of wine in my backpack…just there. Coming from a province where we are so used to sitting in our car for hours to take us anywhere and not even thinking about public transport, the options of things to do here is something else. I have to keep reminding myself to slow down and take it all in - it is all so close by.
Exploring with friends, eating, drinking and managing 4-6 little people does nothing if not bring good friends together.
No visit to our neck of the woods is complete without a trip to Chateau Chillon. One of the best maintained castles in Switzerland and a haven of exploration for kids. From a boat ride to kid maps to the upiquitous medieval toilettes we endeavoured to do and see it all. And can I mention Julie's magic purse…the smallest of bags that kept bringing out more and more surprises - nail bar, tatoo parlour AND candy store..? I mean…c'mon!
It is without question that exploring with those that know you, that share a love of family, fun and new helped to reflect back to us that we are exactly where we should be, doing exactly what we are supposed to be doing.
xoxo. K.