IG friends & travel...it's a thing! | Travelling Storyteller Photographer
IG friends!
I am far from being all up with my cool lingo - I would know…my kids remind me daily. Sadly, despite my thinking I am all jiggy with it, I feel as though my flossing and dabbing side kicks have me fully fooled into thinking that I am all that and a bag of chips (or chocolate - we are in Switzerland after all). But none the less, my photography journey over the past too many years to count has provided me the greatest of pleasures of introducing me to not only the work of art and capturing my life one frame at a time, but meeting the coolest and best of friends all around the world.
Imagine then, my happiness when one of my social media photography muses ends up living about 1 hour away from us here in Switzerland along lake Geneva, are expats just like us and have two boys the same age as our girls and upon meeting we all get along like a house on fire!?!
social media is so cool how it connects people Tony!
Darn it…there I go being all 'uncool' again. Sigh. It will turn promise! Pour me another amaretto coffee please.
What feels like a lifetime ago this past august - this amazing friend and I met along 'le bord du lac' and enjoyed a coffee, water and then figured we would need lunch and dinner to get through all that we had to share. Fast forward a few more weeks/months, one more get together, joint family ski passes that we enabled each other to buy and finally….a fun weekend in Bern.
Let's go see the light show
Being with kindred spirits who too want to see and experience the world and who believe the word 'plan' is a rough word that basically means 'we'll figure it out as we go' meant that they are 'our' people. Jen suggested we see the light show in Bern - a spectacular light show that is delivered onto the walls of the parliament building - this year's theme "Le Petit Prince" - my favourite author!! I heard "explore, light show, Bern" and I was in. Took little convincing to get the rest of the crew on board and book a hotel room - we have learned that despite train travel being relaxing, it is the walk back to the house from said train station that has it's limits with little people late at night.
Best weekend of fun
Bern struck a certain cord of learning how to navigate a new city with 8 people, 16 legs and 8 wild sets of arms going in all sorts of directions. Thankfully the general momentum had us immediately making a wrong turn and landing us to the perfect spot for the afternoon. A park with a cafe/bar/restaurant overlooking the city. HELLO AMAZING.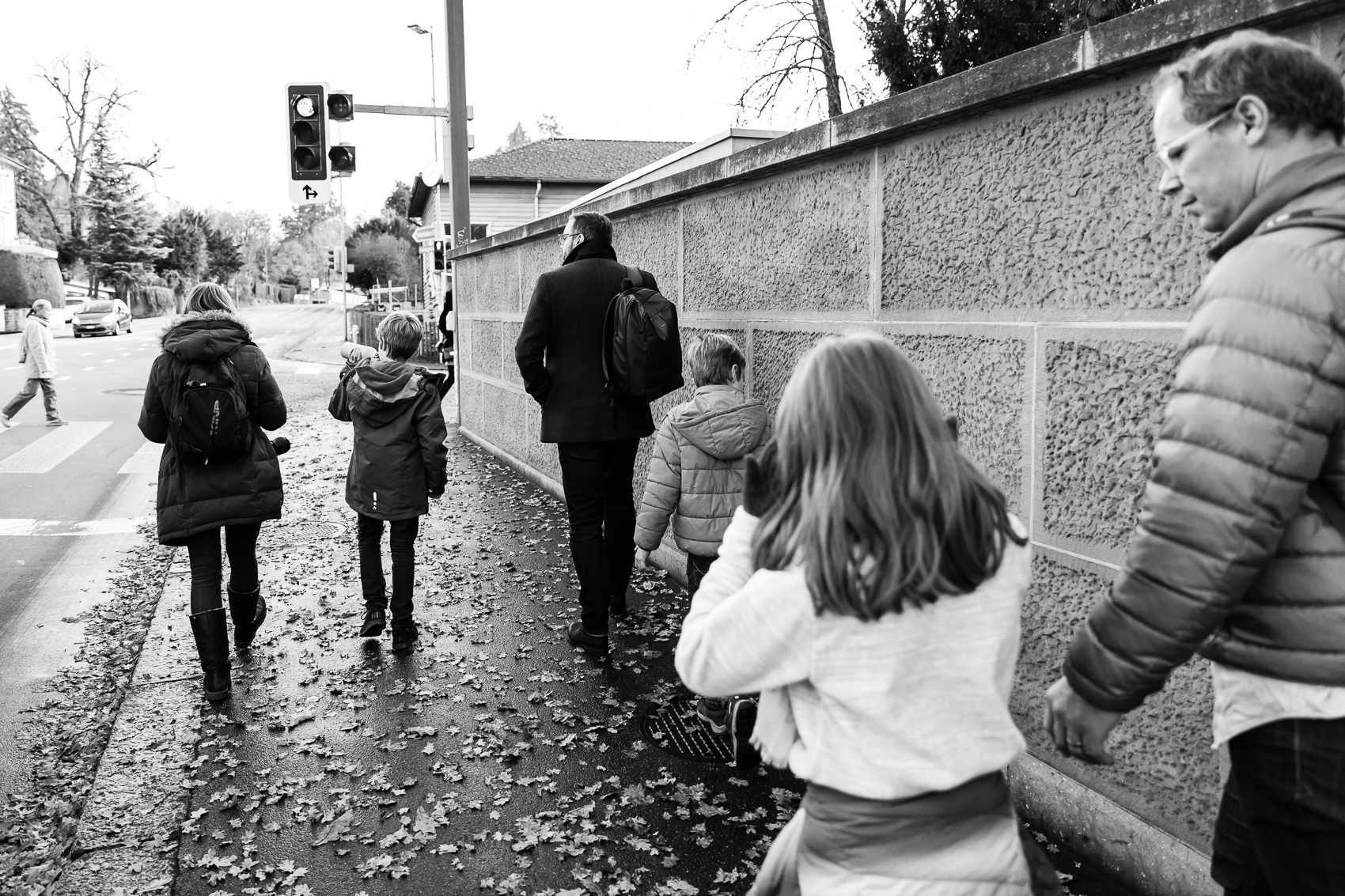 While the adults imbibed at the lovely cafe/restaurant/pop up bar directly beside the par…I mean enjoyed…the kids found the park, the playground AND the trees! Wonder, amazement and two mama photographers who encouraged the playtime meant for one heck of a great time for the kids. Screw the sight seeing, tree climbing is apparently where it is at!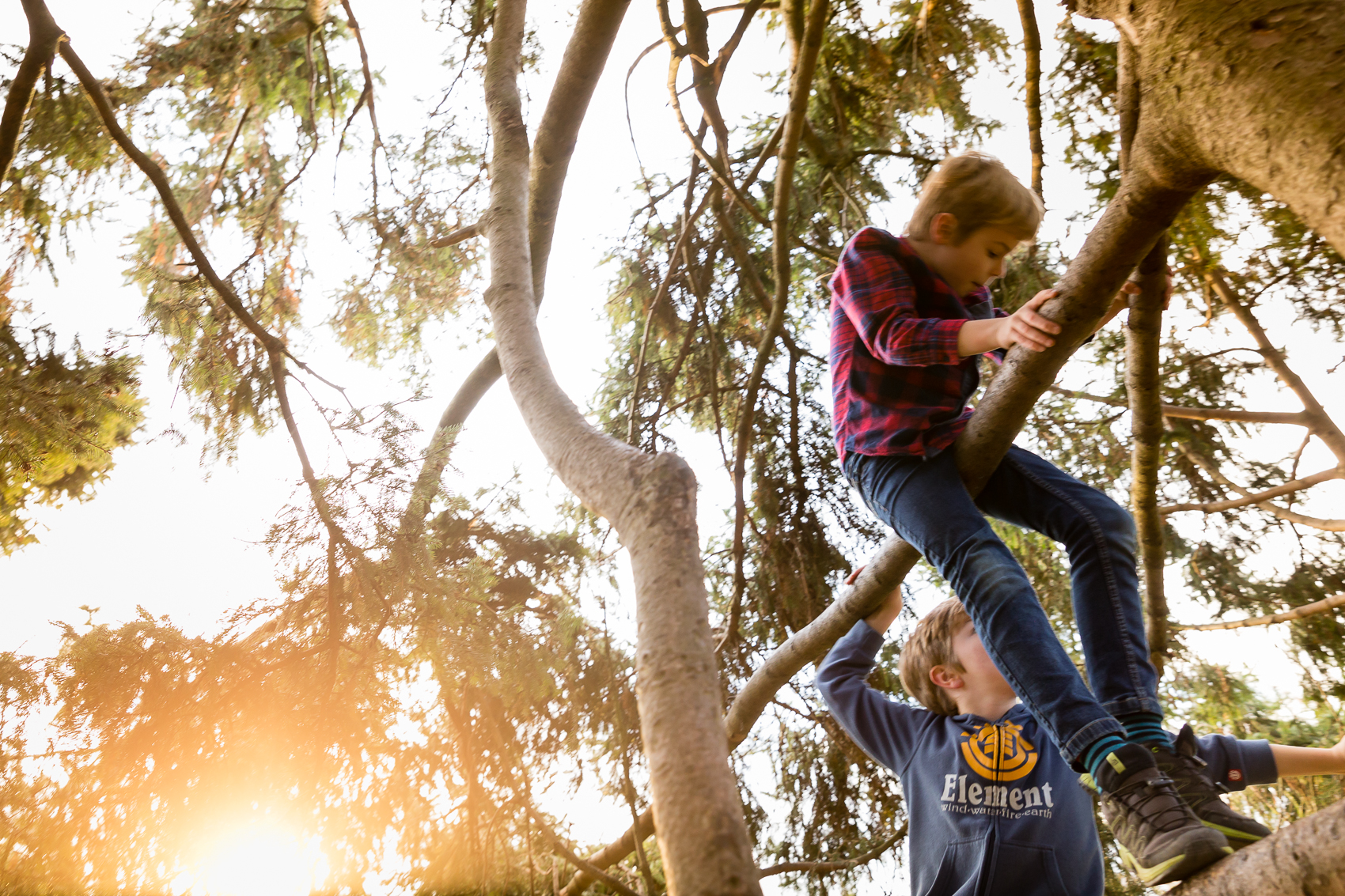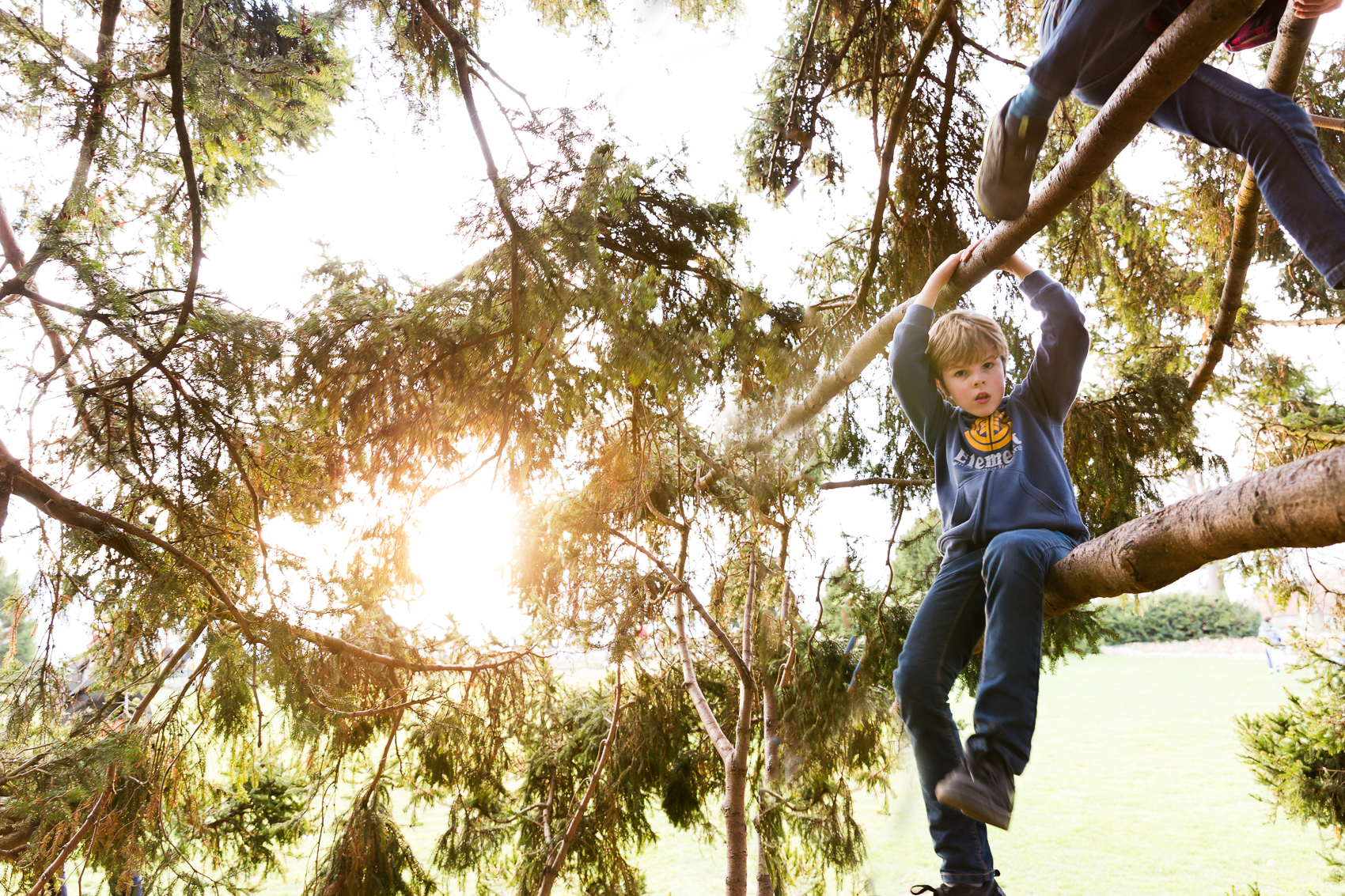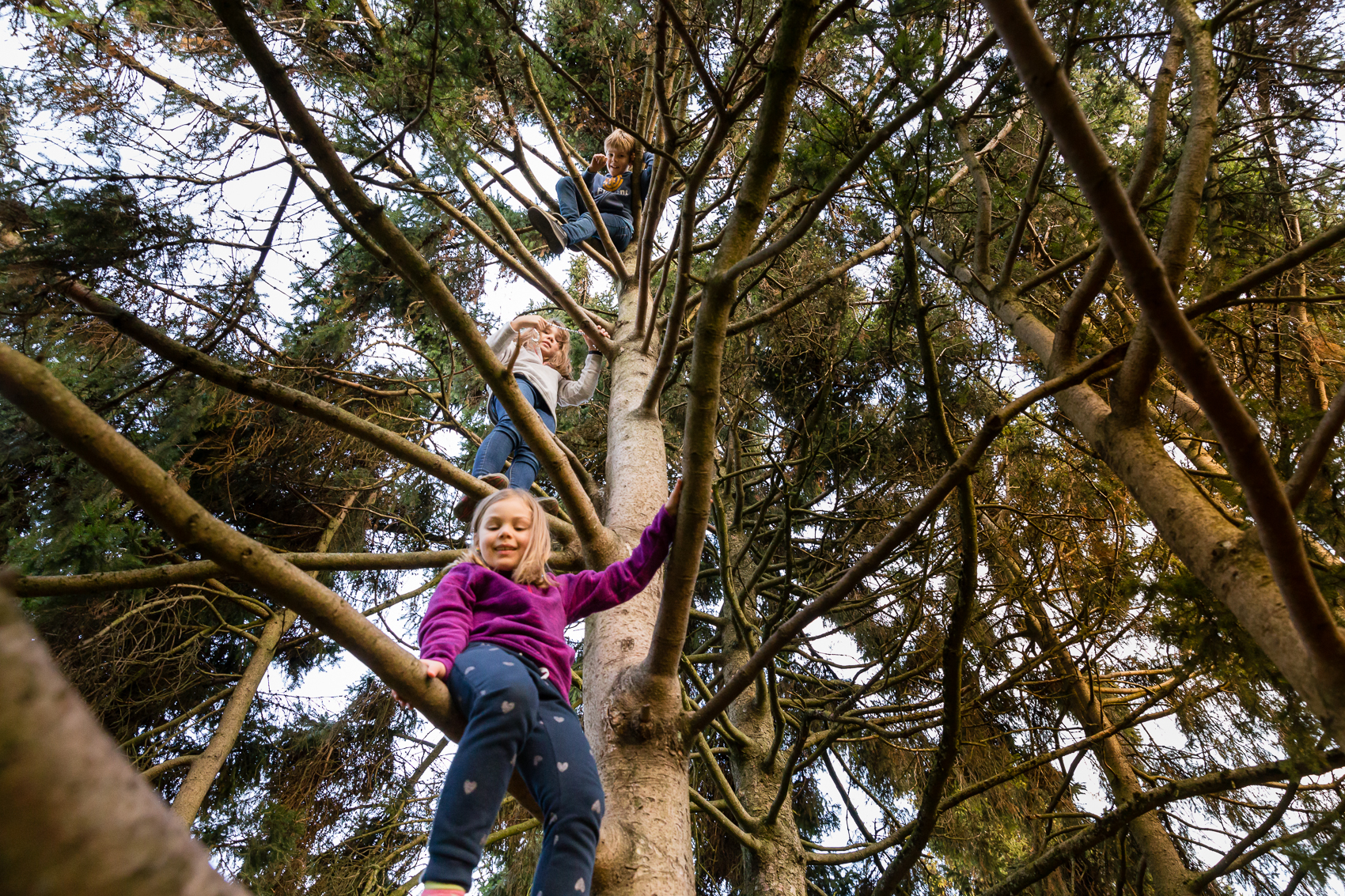 Bern is a city that doesn't disappoint. The light show was amazing - so say our children who were sitting on all of our shoulders there were so many people so we are going to have to take their words for it…..I'd have taken a photograph but likely would have missed as I was too busy counting down the minutes to when my daughter would be off my shoulders and I could breath again! So much anticipation for this show that the crowds overwhelmed us - mental note - come earlier next time. Bern still had so much to offer. Albert Einstein penned his theory of relativity while living in Bern, the clock tower is beautiful , though the whole chiming on the hour thing isn't necessarily worth the long wait.. the pigeon man by the cathedral is full of knowledge and will get any bird to sit on your hand, and the little coffee shop by the cathedral gardens is to die for amazing. So glad that we managed to come back to a town that I have thoroughly loved over the years. Better still to have been able to do with new friends.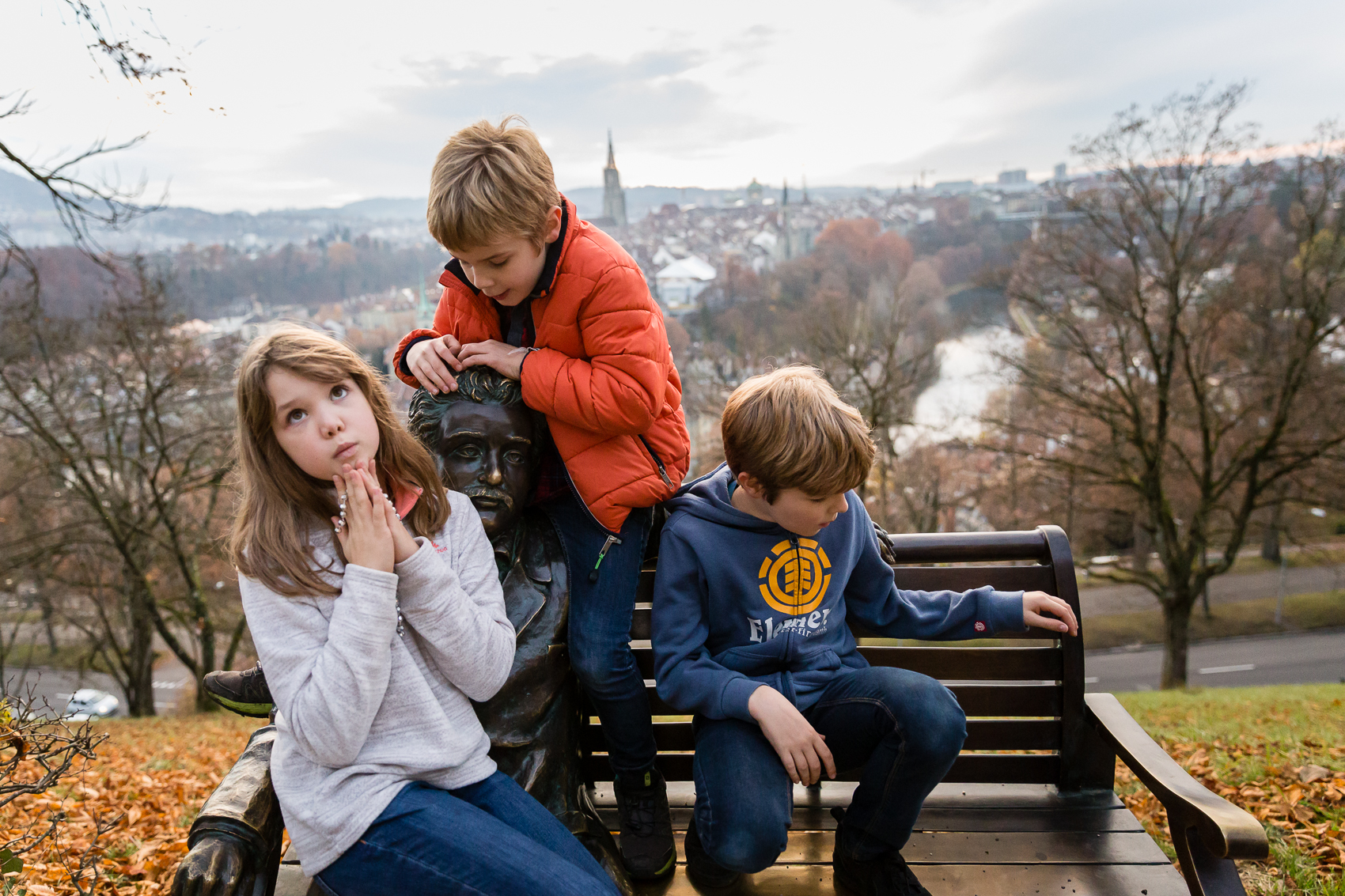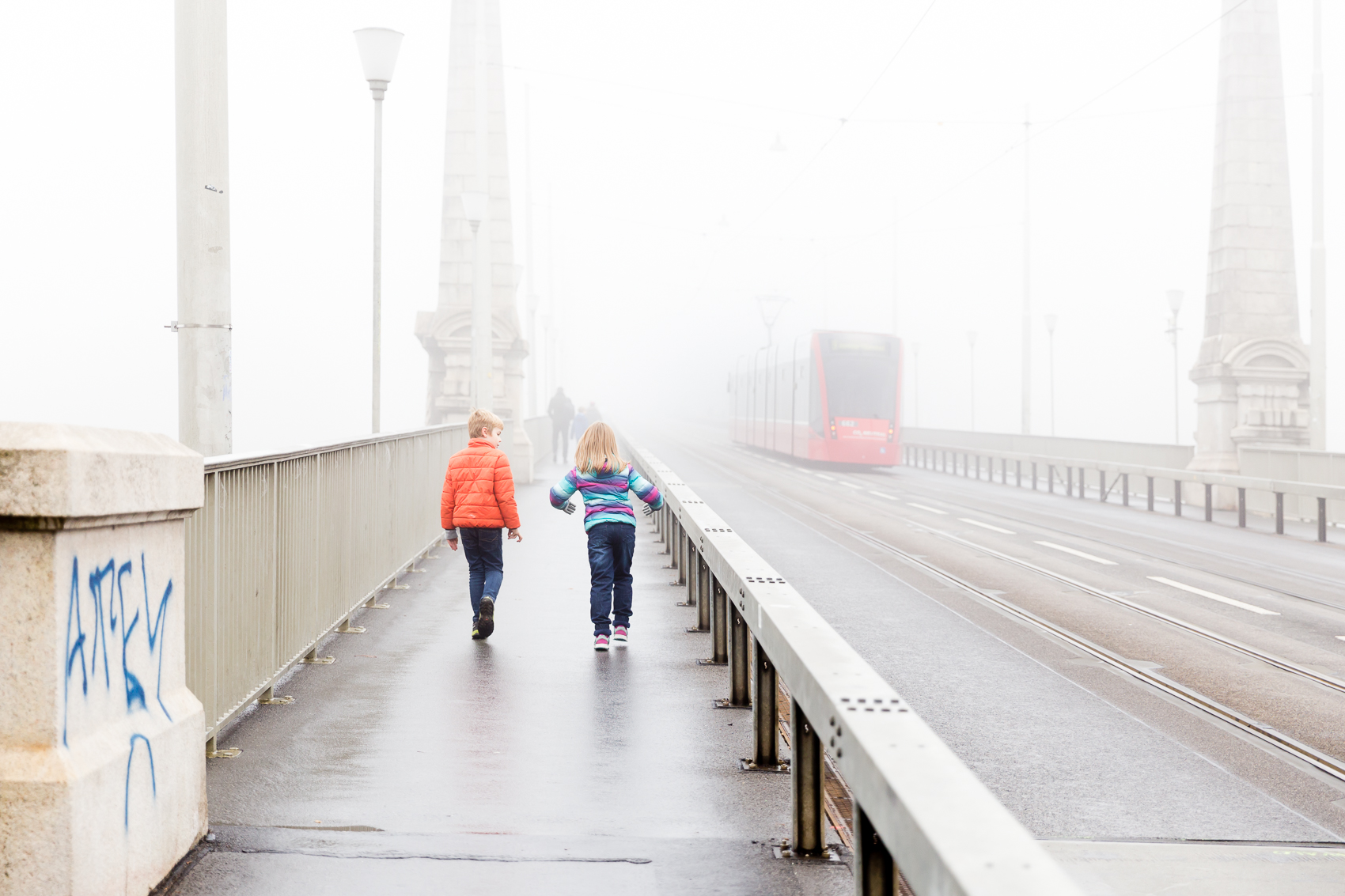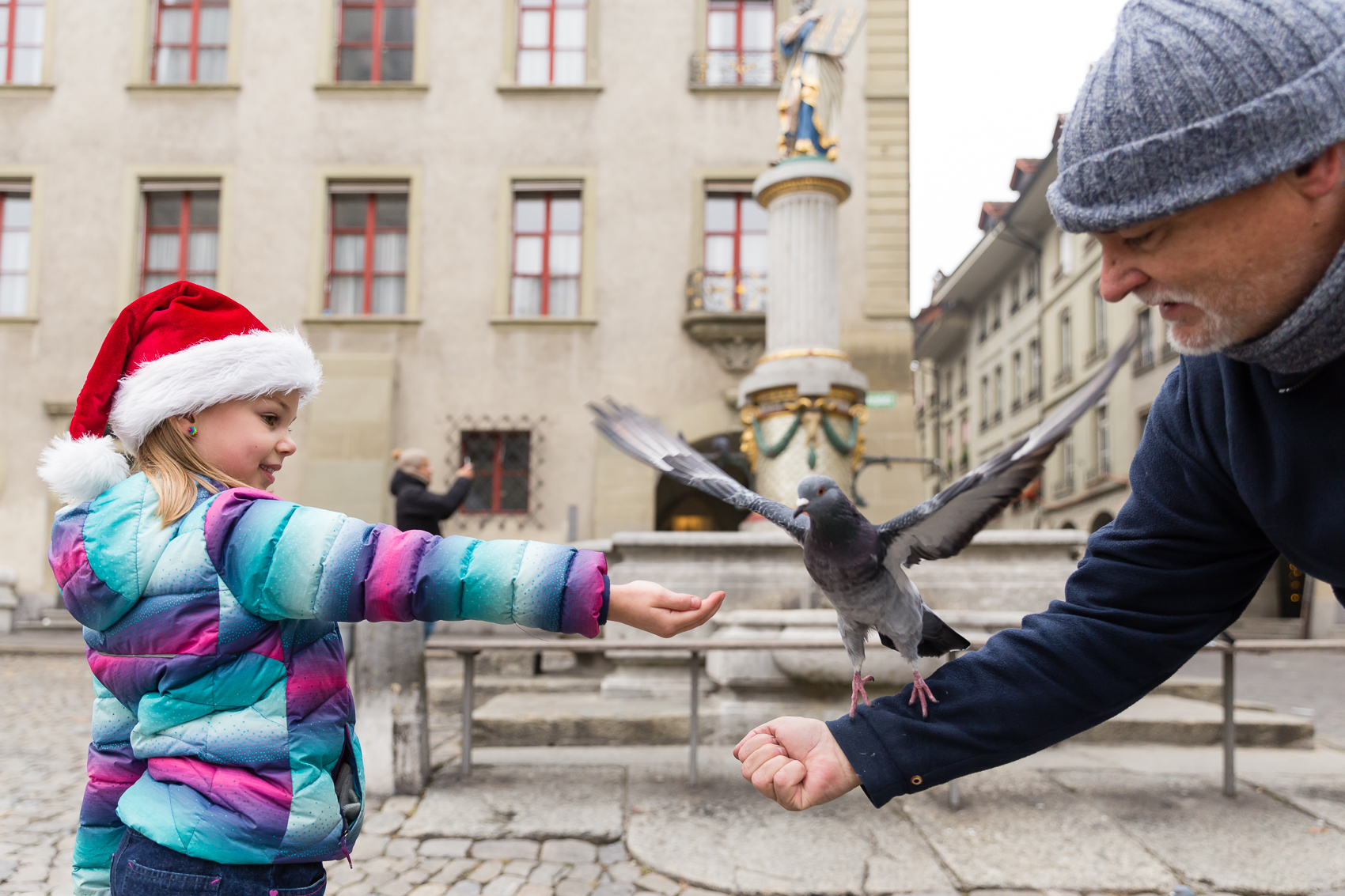 This was the second in as many weekend of time away from our apartment out and exploring what is around our town. It was so much of what we needed to fill our buckets. What one family helped us to maneuver into the weekend before in Zermatt primed us to let go and enjoy. I am truly indebted to the Garcias for that. The weekend in the capital city of Switzerland then with The Verneys who in just looking across the table had us in stitches we laughed so hard and had us quickly realizing that travelling with friends is most definitely our happy place.