The fairytales that are Christmas Markets | Travelling Storyteller Photographer
Christmas time is magical
There is no denying the fact that Christmas has an ethereal feeling to it. Once Halloween was over the kids begged…and begged for the tree to go up. A minor issue given that all our festive home accoutrements were nowhere close at hand (cough..in storage) and the aspect of bringing/hauling home a tree was going to be a slight complication given our current vehicle/less situation. Nothing tugs at the mama heart strings more than seeing your kids move through change after change with very little at hand and wishing that you can get them all their heart desires while simultaneously wishing that they would just stop the crazy for the day.
Halloween..meh.. Swiss Christmas..OH MY!
I had seen photos and images of this festive season for years and never knew quite what to expect. I knew that it would be good, but nothing prepares you for how wonderful this time of year actually is once you see it. We started to see the beginning of the Christmas markets end of November with various stalls, mini wooden chalets and twinkly lights that were being put up in any number of the towns and villages that we visited. Happy were we to know that the Montreux Christmas Market - 30 minutes away by train - was on the 'top 10' to see in Switzerland.
Cool weather and hot wine - a perfect mix
Gluehwein - a warm wine mulled with spices - was a welcome treat anywhere we went. We have come accustomed to walking and drinking - open alcohol doesn't hold the same restrictions here in Switzerland like it does in Canada.
Saying there is a plethora of things to see and do while at a christmas market does not even give this magical space the respect it deserves. Meandering through the stalls - better known as fantastical chalets of goodness - drinking warm wine, happily daydreaming yourself surrounded by the wonderful wares that people are selling and BAM…right there you get a smack of Canada. Who knew that maple syrup would be making an appearance - we flocked.
Canada in Switzerland
We were blessed with the warmest of weather and the most amazing scenery. Basking in the glorious scenery of Montreux - a traditional resort town on Lake Geneva. We basked in the microclimate of warm amidst the palm tress that are still standing and the winter blossoms - I still can't get over the colours and the blooms! Thankfully the days we chose to visit were devoid of the lake effect fog and mist that can be prevalent this time of year.
All along lake Geneva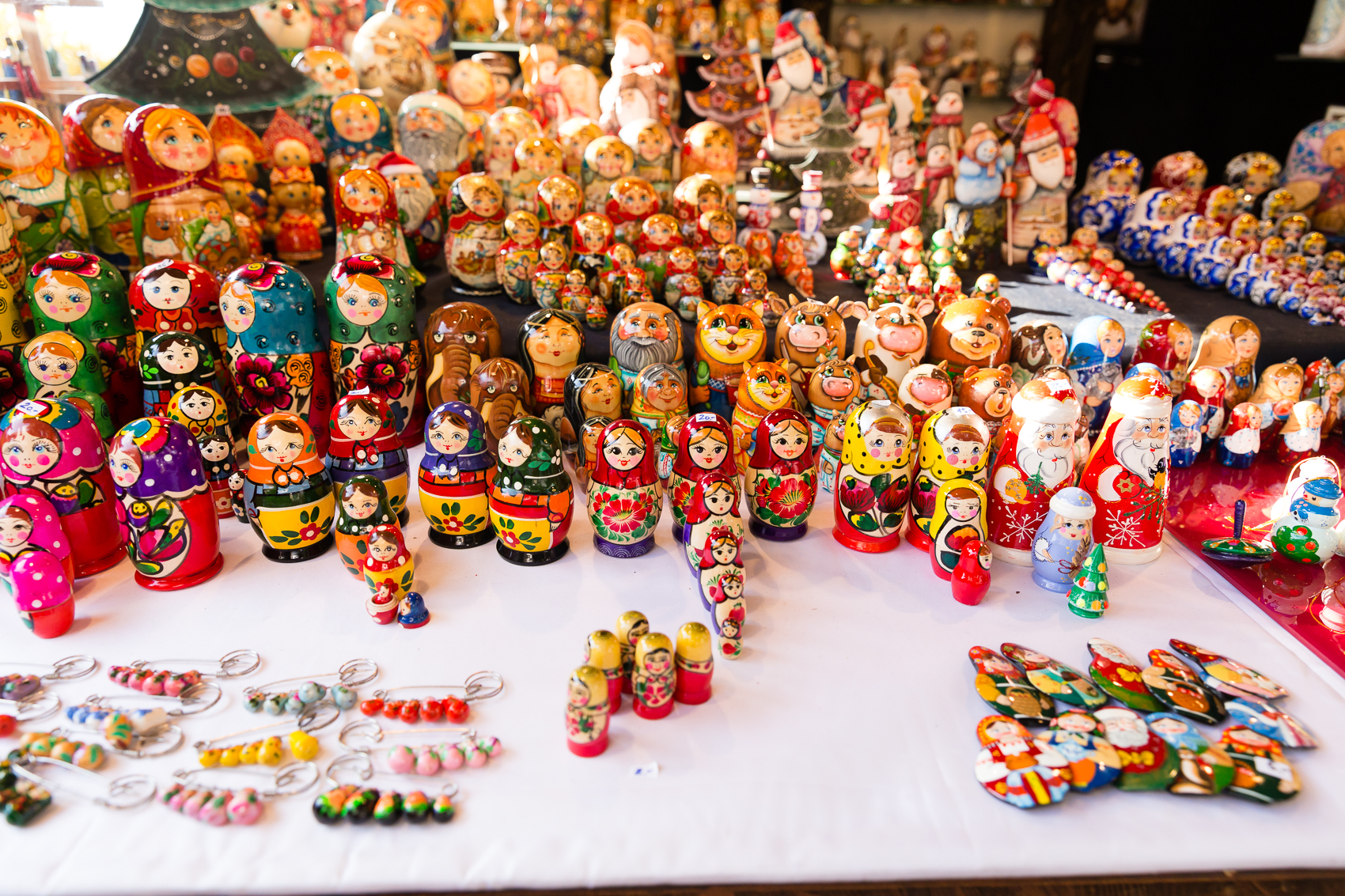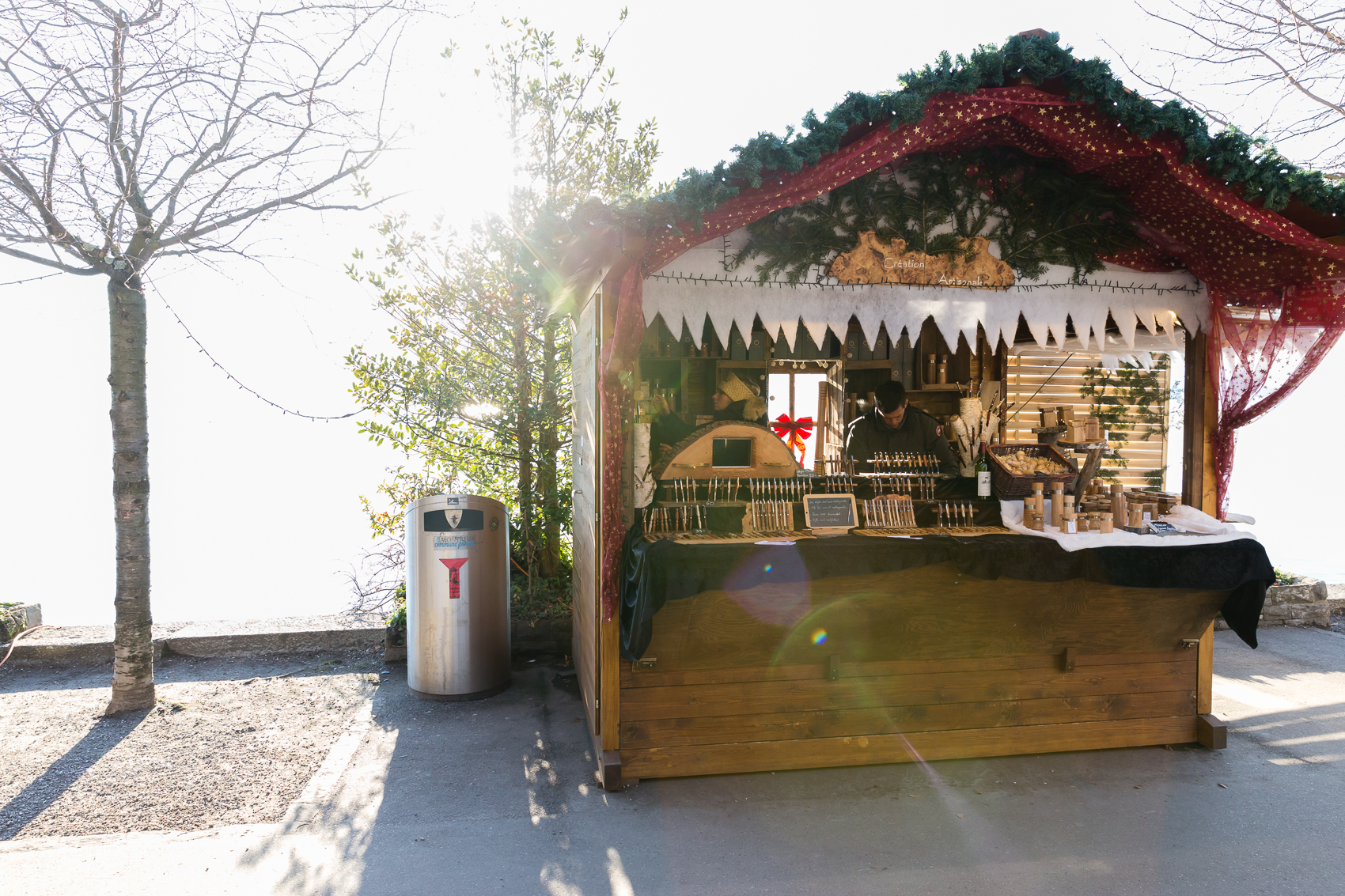 What is a christmas market if it doesn't also involves 'des ateliers pour les enfants '? Chocolate making, sock snowman, candle dipping. And with friends even more amazing.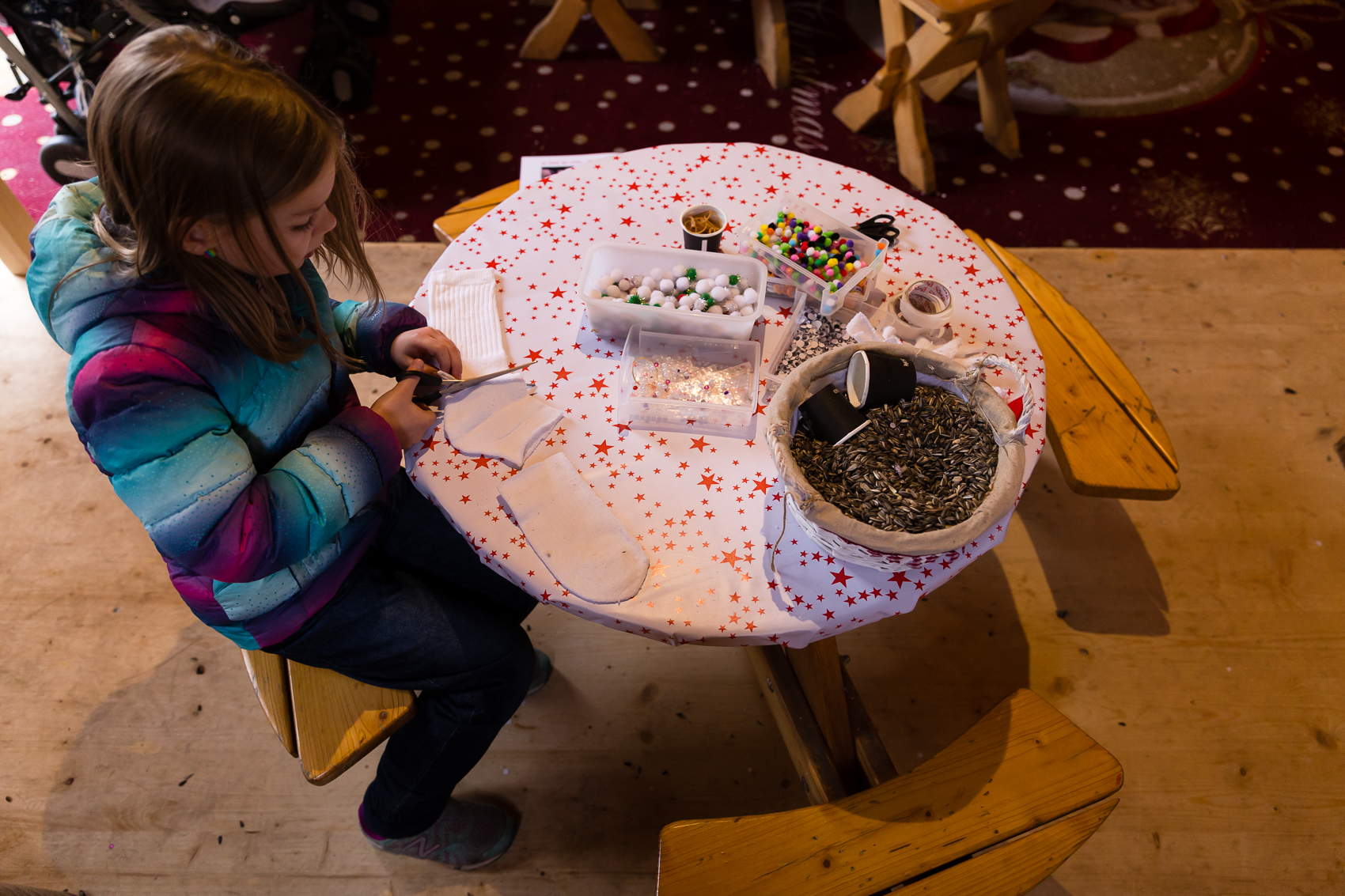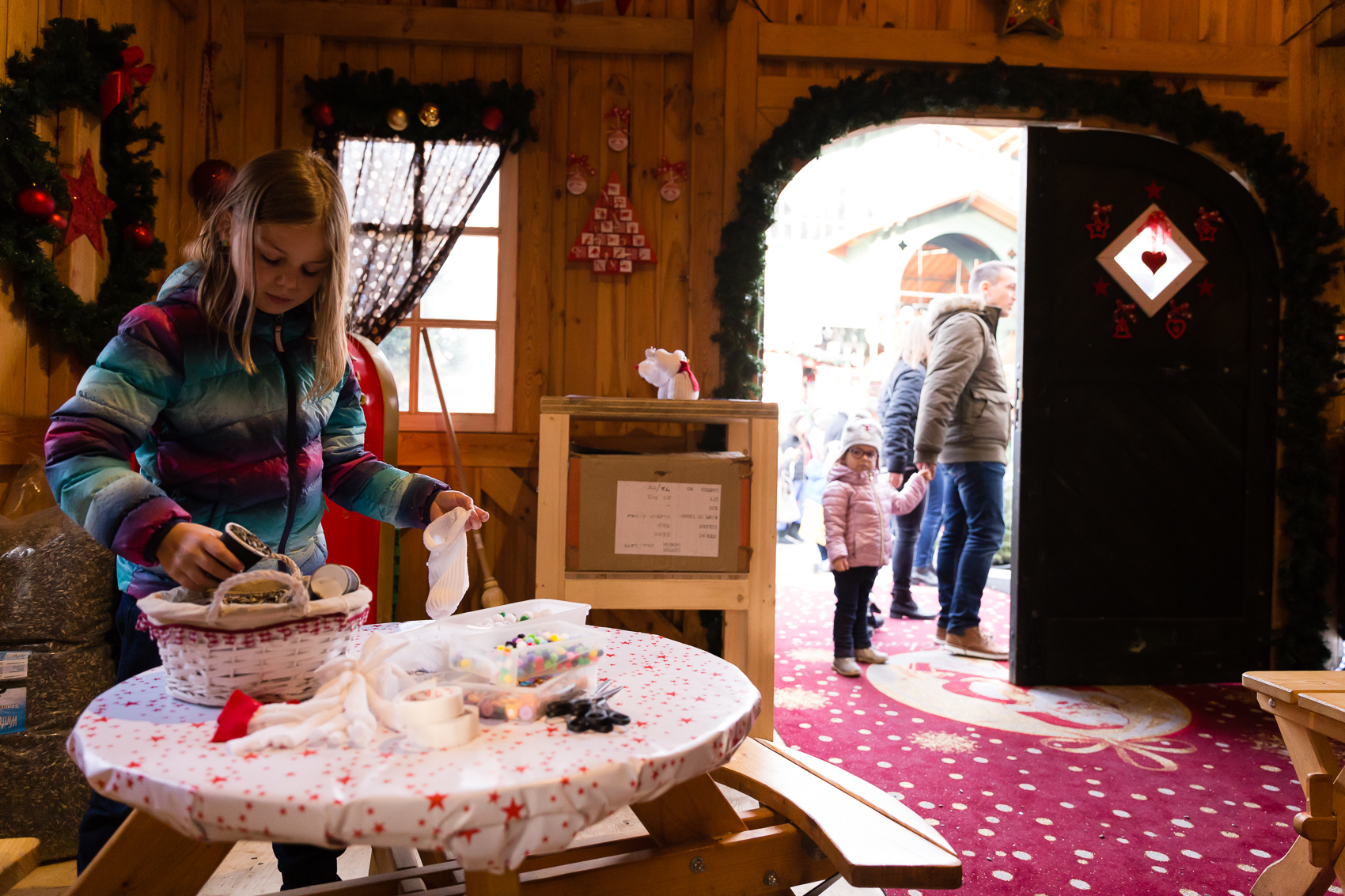 I have been photographing my way through our visit and travels since the beginning and the sights and experiences never cease to provide me with endless artistic inspiration. Having said that, seeing things in a new way and challenged with a new Photography Break Out class by Rebecca Hunnicut-Farren "Composition & Color for Ordinary and Extraordinary Adventures in Child Photography" I took to the markets with new vigour - focusing on the colour, lines and composition to create meaningful portraits of our family through the magic.
Composition and color for ordinary and
extraordinary adventures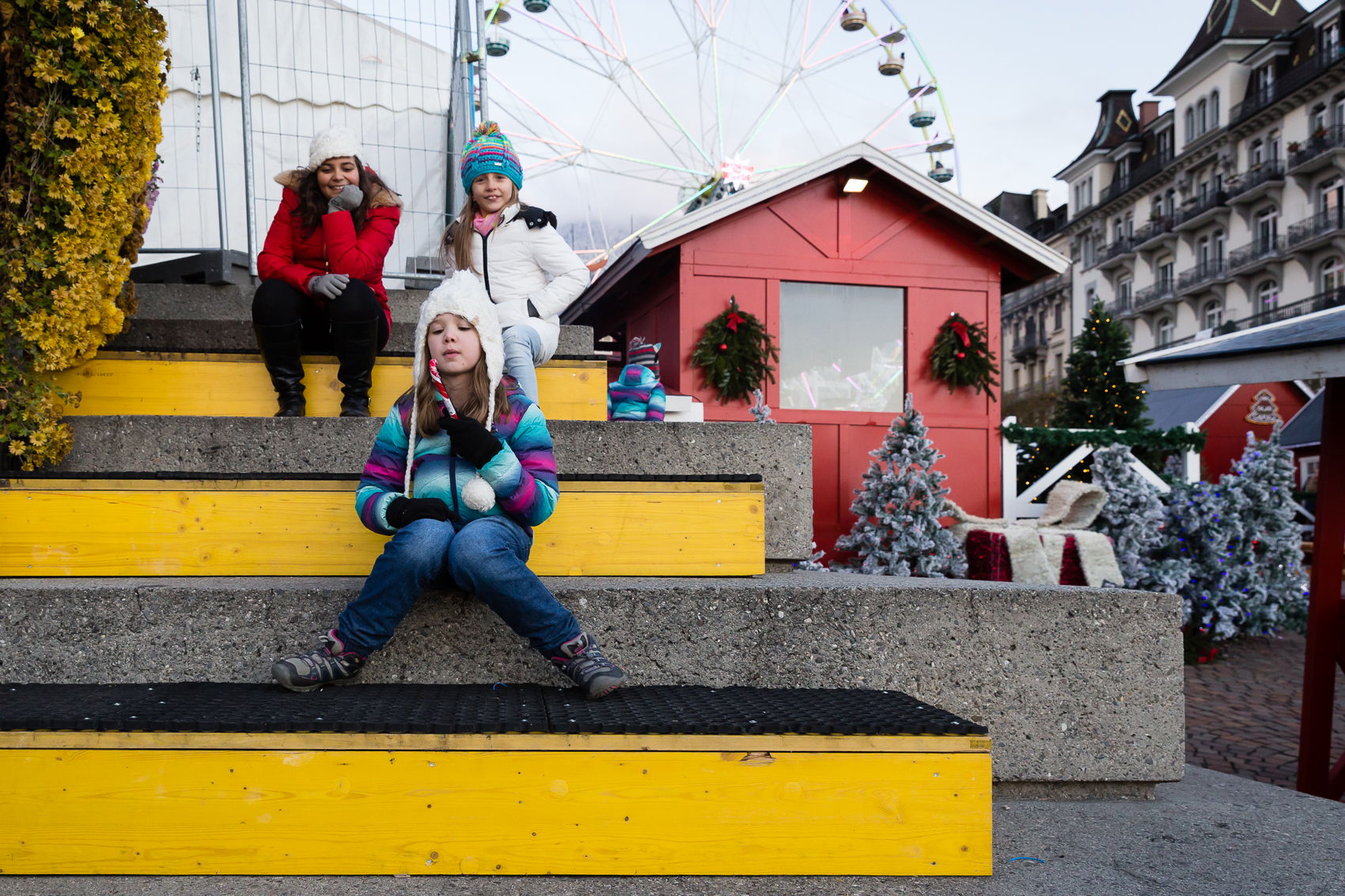 The sights and smells that we experience in Montreux had us loving the Christmas season and leaning into a time of year that brings to many together. Grateful are we that we got to enjoy it with so many new friends.
The lead up to Christmas in Europe did not disappoint. We saw, experienced and ate so many different things it is a wonder how my camera kept up, that we managed to keep fitting into our pants and grateful are we that we could indulge in an adventure that we had dreamed of for years!