OPA...the time we went to Greece | Traveling Storyteller Photographer
We're off on an adventure!
If punctuation marks were something that interspersed into our days and weeks, this year's periods, comas and semi colons separating the school weeks from the traveling would look something like plane trips, hostels, AirBnb and hotels. The internet searches representing one long run on sentence.
Back in the glorious days of basking in the sun kissed snow slopes, we knew that it was soon spring and the tug of adventure beckoned us again.
Something about the internet is a magical place where I have had the pleasure of meeting some of the most incredible people. Photography was the missing link keeping the crazies at bay and bringing the amazing closer. Enter in Clicking Moms the platform where my photography went from snap shot to fine art and a circle of like minded friends grew in the most unexpected and grateful way.
Funny thing about having friends scattered around the globe means that when traveling to said corner, you have new friends to visit too! Joyce and I have known each other virtually for 3+ years and through the lens of our cameras we felt we knew each other well enough (or she I) to trust us to come and visit her. Even more special was the fact that she moved from north america to Europe the same day we did. If that isn't kismet I dunno what is.
Athens is a 3 hour plane ride away from home and where our next adventure wheel had spun to. No joke…we literally sit at the kitchen table and call out things we wanna do - mostly me and Tony. Our kids look at us wantonly and then ask for the iPad while the big people get giddy over maps and wine. For the record, we have had to x-nay the toy shopping adventures, because if one pint size 7 year old would have her way, we'd be off to plastic land of LOL dolls each and every day. But I digress.
Giddy are we that we can get off a plane in some foreign country, not suffer jet lag and be swooped up into another culture willing to show us what they are all about. And when I say Swooped, I mean picked up by taxi, and by excited to show us all that is theirs, I mean a taxi driver that drove with his knees while he showed us all the sights of Athens on his smart phone. I must admit, despite my complete and total fear that he would veer off the road, the photos did have me feeling like we absolutely made the right decision to come to this amazing country.
Despite the adventure commencing in whatever city is our destination, any parent will tell you that the real adventure starts when you ask your fashion conscious 10 year old to help you pack. Which in turn reads as 'her doing it all and you can not help no matter what' and you get an inside peek into their perception of what this new country is in their mind. In went all the things for a day at the Beach - good start, I can do this, but complete and total disregard for the weather apps - which I will admit I follow a bit obsessively - rain and wind were in the forecast so I now have to sneak layers into the packing. Despite my perchance for - listen or learn the hard way - there are certain times where their learning dribbles over into my personal space and I ain't havin' it.
While we managed to navigate the streets of Athens safely and arrived at our friends house no worse for wear and perhaps one or two grey hairs more, our kids, upon entering the backyard of the home decided they were in heaven. My tween smirked at her good packing fortune and I was thrilled to be with another photography lover (little did T know that her suitcases was brimming with the accoutrement meant for all eventualities and I fell into vacation mode).
I am a firm believer in letting kids get bored. Like outta their mind bored, whining so hard that they are now almost at the end of the world and 'Susie/Jhonny/Bobbie's mom is never so mean' kinda bored. I suggest ear plugs. And deep breathing. And patience. If there is anything that I have learned this past year, that despite all the things in the world, some boredom coupled with other kids' toys, the outdoors and some sun and anything is possible. I can meditate to that. Oh…and limit your disposable income - that will get their creativity juices flowing. Yup…less to buy helps a lot too.
Enter in the pizza swing.
For two hours and then some, the boredom manifested into cooperation, imagination and foreman instruction all while allowing two photographer mamas the envious position of happy land all while our kids shrieked their way to happiness.
Perspective is everything. I would have enjoyed the above too.
What They relished in was…
That back yard…so much to explore. Nothing speaks of fun more than slamming yourself into bushes with a swing, dying your hands purple with greek egg dye, terrorizing 4 fish in a puddle of a pond and generally letting the outdoors, Sundays and childhood wants move you from one fun activity to the next. I mean…a unicorn in a pool. Helllllooo.
After a winter of skiing and getting into the grove of school and all that it entails, being with their peeps who spoke English and gave their French brains a break - they were in heaven, bringing back to me the kids that were carefree, happy and settling into themselves. Time with friends is the most amazing thing.
Time with new friends went oh too fast and before we knew it the clock struck 12 and it was time to move onto the next part of our Greek adventure.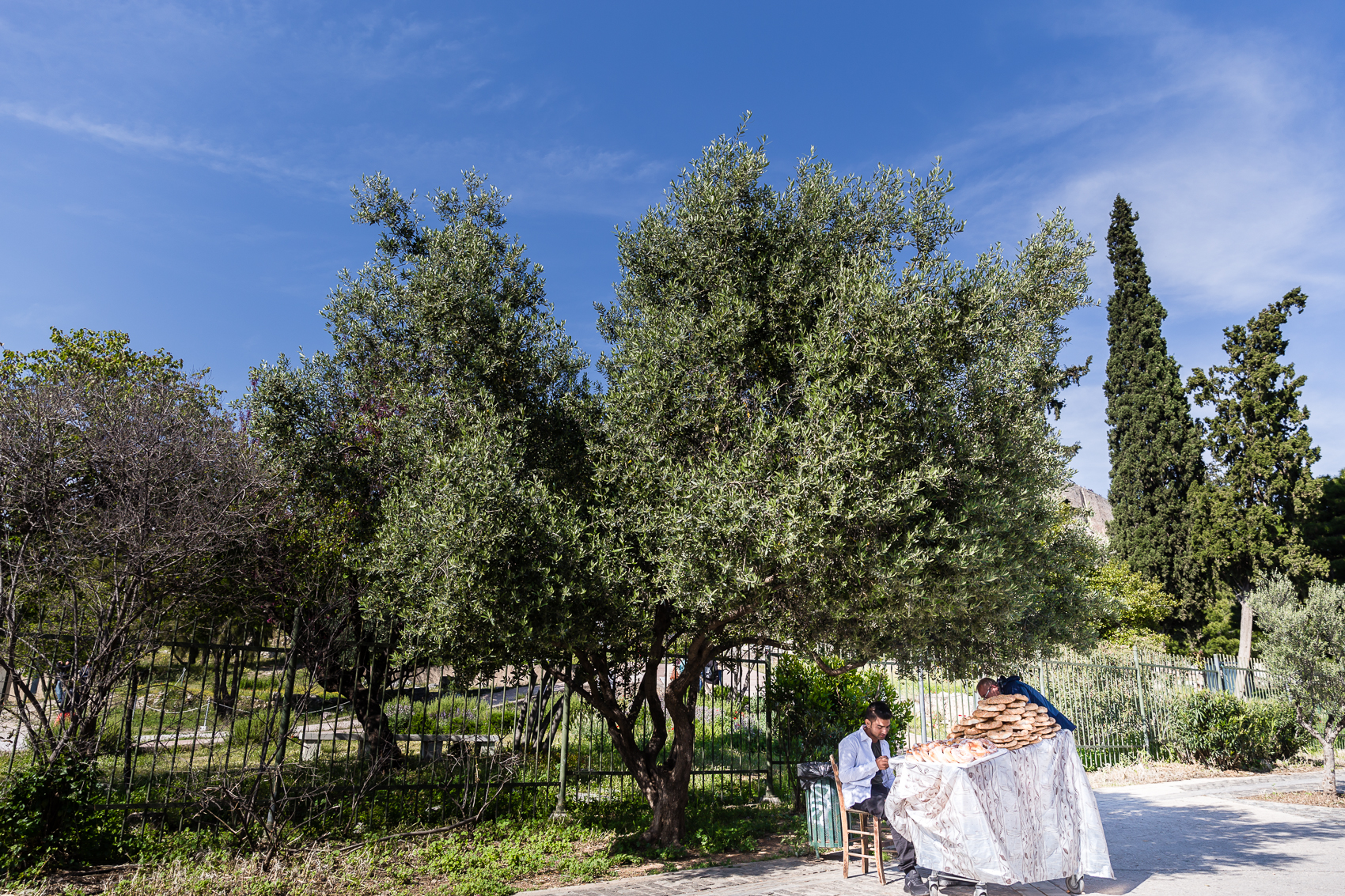 Athens is a city of 650,000 people and the capital of Greece. It felt absolutely huge next to the little village we have called home the past year. Dotted with yellow taxis and the kindest drivers we found the people to be welcoming, kind, and eager to please. The kids found the streets to be stinky, cats to be awesome and my yogourt/honey addiction a bit strange.
I can be dramatic. No really - it's true. Put me in any situation where I see those things/places I have read about and I start to laugh. Often uncontrollably. Giddy with excitement, in awe of where we are and what we are doing it all gets overwhelming. At that exact moment I am in both total disbelief and completely disowned by my children who run for cover while demonstrating the most impressive skill at attaching themselves to someone (anyone) else who might pass for their parent. Funny thing being - their running and my giggling ends up making for a winning 'let's make friends' combination. To all those who stand behind us in line at any tourist attraction, Look out. We will either embarrass the crap out of ourselves or be your next best friends. Win win.
The Acropolis, the Parthenon and the Acropolis museum shed light on the incredible history that Greece holds. Having laid the foundation for western civilization, being the birthplace of the olympics, home of over a dozen world heritage sites, having thousands of islands and Greece is one of the sunniest countries in the world.
Except when we visited. In which case we needed all the jeans, t-shirts, socks, closed shoes and wetsuits - which I snorted at Tony for suggesting because me - optimist, be damned the weather app I was obsessing over. I am determined that if others can bend a spoon with their mind, I can move the temperature gauge of a whole country to my will.
While Athens did not disappoint - we were eager to see more and off one EARLY morning we left to catch a ferry at the crack of before dawn to Santorini.
On the advice of good friends who have done this all before, we opted to splurge the extra cash for a cabin…with bunk beds! Despite our penchance for budget travel we felt like the high rollers being walked to our room - with a key card while everyone slept on chairs in the cheap seats.
Santorini is gorgeous - the white washed walls, the beaches and the STEEP steep climb out of the ferry dock. The island is part of a group of islands making the archipelago. It is the remnant of a volcanic caldera - the resulting views from the side towering over the old port are nothing short of breathtaking. Wikipedia suggests that the island was the site of one of the largest volcanic eruptions in recorded history. The lovely people on the island volcano tour regaled us with their information that the volcano was still active but not to worry - they'd know in advance if it was about to blow. Phew…and here I was worried.
The view towards the still active volcano is to die for amazing and with warm weather you can just imagine the setting for nothing short of romance. Once again, the advice of friends had us visiting the same pension they did in Fira, minutes away from the bus station, winding shopping streets, bell ringing donkeys and the local laundry mat. Of which we made us - because after 5 days of the same clothes we were needing a bit of a spruce up or there'd be no close canoodling in anyone's future let alone bus mates on our next excursion. For the record - the ladies at the Santorini laundromat put me to shame with how both clean and tidy our clothes came back - never in my life have I seen underwear so neatly folded into tidy little packages.
Thru shopping, sight seeing and the inevitable game of "let's go down this road and see where it goes" we explored Fira and it's surroundings thoroughly. Our favourite spaces were without a doubt any time we were near water. We loved Playa de Kamari - black pebbles, skipping rocks, cold mediterranean water and space - space to play, breath, enjoy. Rows and rows of beach chairs set out in anticipation for the busy season beckoned and with a wish of beer and calamari hit we sauntered over to our next relaxing spot.
Enticed by 'hot springs' we booked ourselves for the volcano boat tour. The kids suited up once again and while I held down the fort *cough- boat, my crew jumped into the NOT so warm waters, swam around the boat and 200m to the warm water meant to be a hot spring. They got applause but I am pretty sure my body wrapping blue towel snuggles won the day on this one. Brrrrrr.
Thing about visiting in April is that the island is still relatively quiet. We had no problems getting onto tours, finding space on the busy shopping trips and no waiting line to have fish nibble at our feet.
Nothing brings a couple closer than a 7 year old who gives up her fish pedicure to her dad when she freaks out at the last minute. Like a tens machine set to low - you just kinda have to not imagine fish but picture bubbles instead. Scaly, wiggly, skin sucking bubbles..lovely. I love my daughter, I love my daughter, I love my daughter…. Awww…doesn't he look happy?
Santorini was beautiful - made our wallets a bit lighter by getting all the things that the kids couldn't possibly live without and off to the next island we went! Crete beckoned and with one more ferry ride we got to our next island only 3 hours late. For what we lacked in timeliness, we made up in weather and all the sunshine wishes that I had packed and tucked in the nook and crannies.
Throughout our adventuring and time away from all that we know, the milestone days and holidays are some that I stress about the most. T's birthday was coming up. She too feels the incessant tug and holidays can be hard. Throughout the whole week, my obsessive mama ways had me wishing so hard that the weather would be ok, that the hotel would live up to its expectations and that her birthday would be awesome. We had packed for beach, and warm but to date it had been anything but. Nothing screams of disappointment than beach time with down jackets.
As luck would have it - her actual birthday answered all my mama prayers and T turned 11 in Crete, on the beach on a bluebird day in her bathing suite with FIREWORKS for her birthday!! So…ya. It rocked. And I will forever continue my sunshine dance wherever I go 'cuz be darned how embarrassing I am, it worked.
What hit my mama heart the most, was the incredible support, kindness and love that this amazing human being garnered from around the world. Birthday wishes, kind words, love, videos and a renewal that despite her not being physically present with those she cares about most, she is part of a global village. Her job now is to show up. To be her best self, to chose a perspective that allows her to see the good and give back to those who love her unconditionally.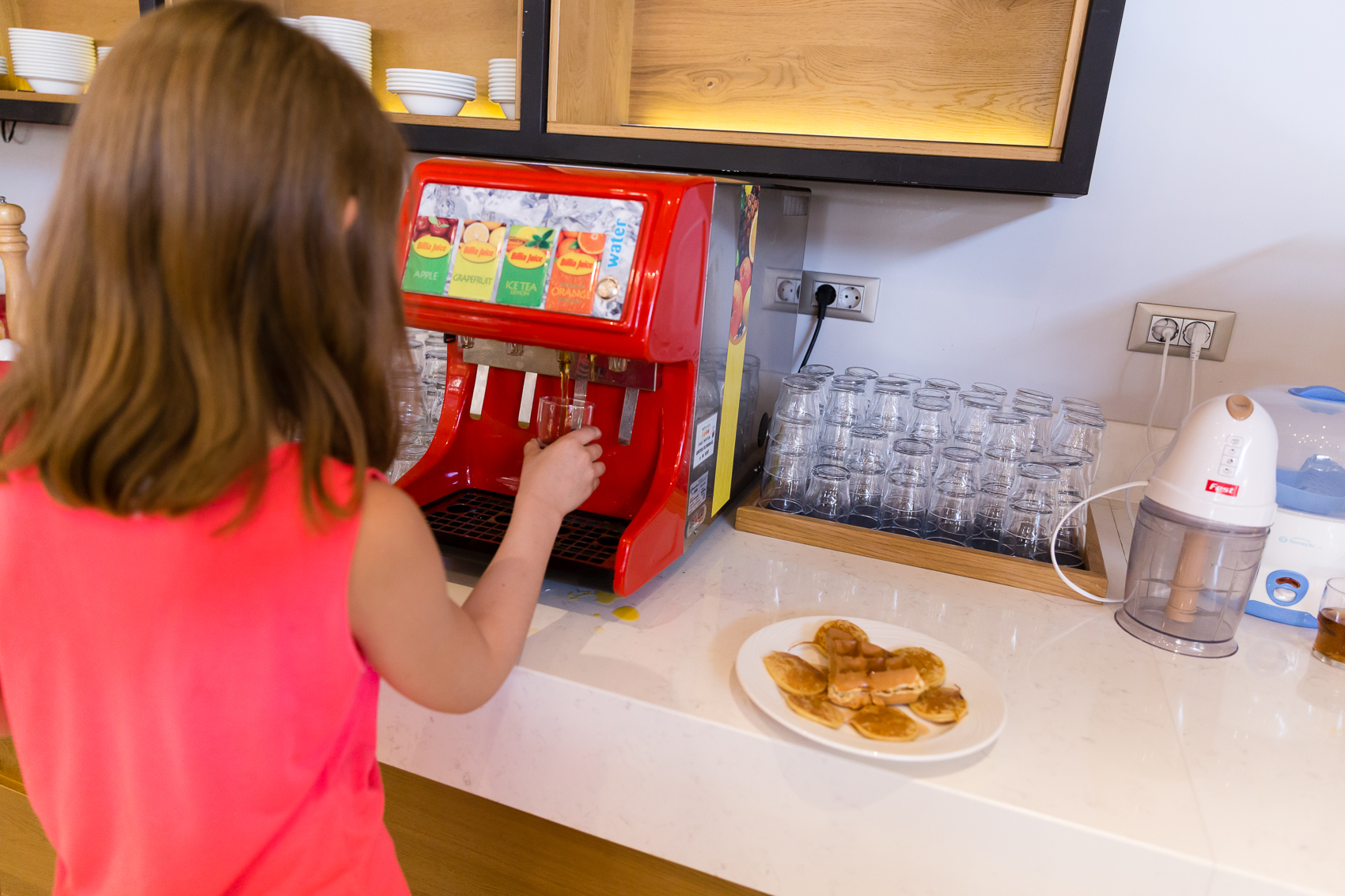 Now dear reader, don't fret, despite my idyllic prose, there was enough angst, frustration and kiddo squabbling to maintain our regular programming ensuring us a frustrating airport experience - only to make friends again with those behind us…who were germans who had been to Calgary. See….you never know who is listening…….
OPA…what an experience.